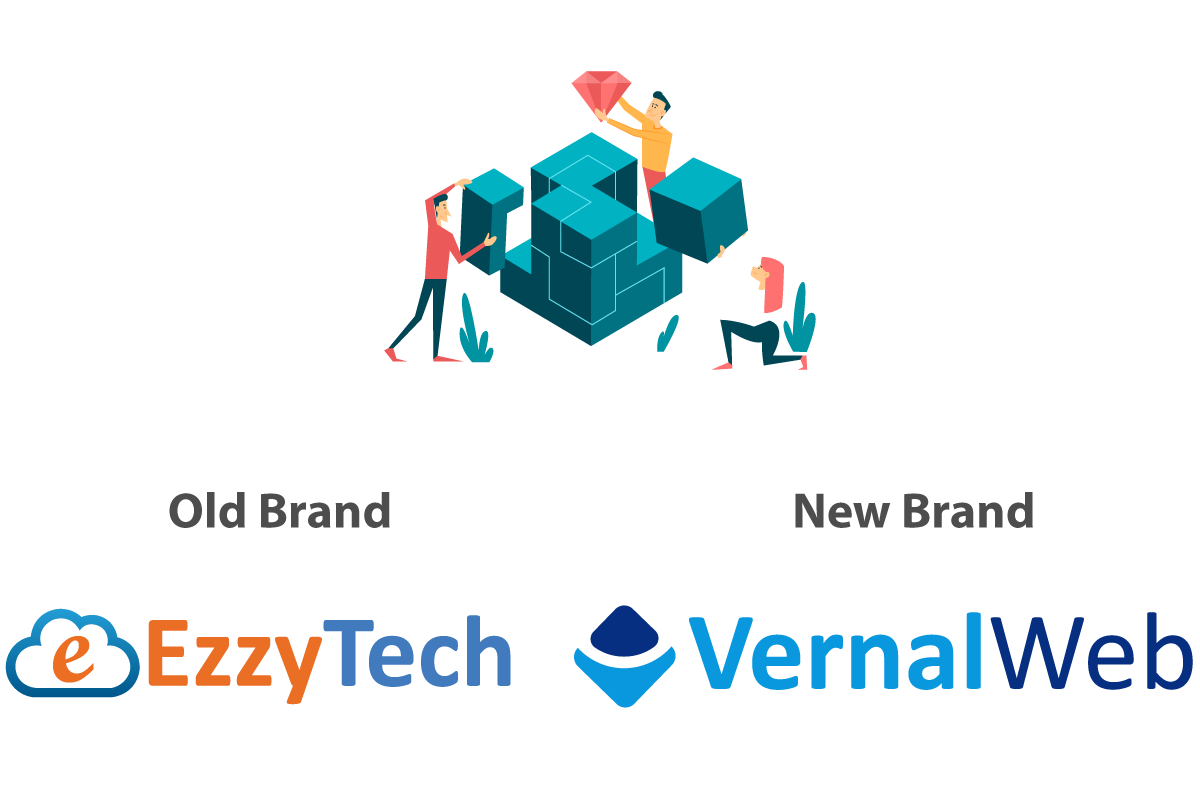 We are excited to tell you that we have refreshed our branding to better reflect who we are.
Over recent years we've evolved as a company and we thought it was time our brand did too. We felt that the time had come to update our brand name to to new one, while keeping in-line with our values and mission.
What has changed?
Actually, not much. We're stronger as a team and more focused on evolving to meet client needs — our approach to web hosting remains and we still focus on our client satisfaction most. To be more service oriented and greater growth made us rebranded. From now we will serve as VernalWeb instead of EzzyTech Networks.
Visit New Website: https://www.vernalweb.com

Effective Date: 20th August, 2019
If you have any query regarding our brand changes, please feel free to contact at info@vernalweb.com